Go into a condo purchase with eyes wide open
Real estate professional Sara Benson tells how to avoid pitfalls when buying a condo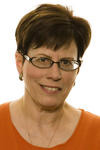 Mary Umberger / On Real Estate
housingnews​@comcast.net
CHICAGO TRIBUNE / REAL ESTATE
NOVEMBER 28, 2014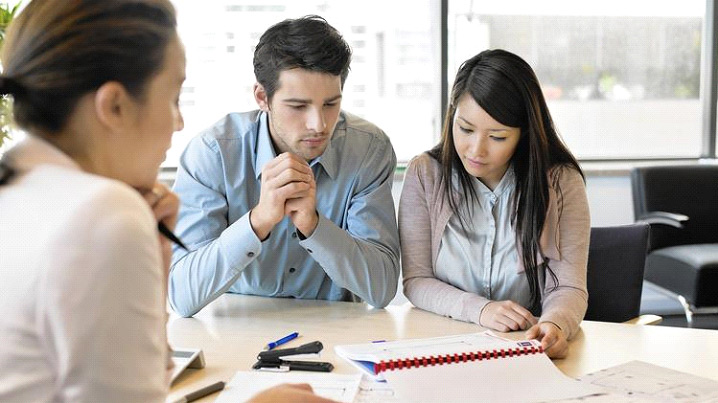 Before buying a condo, obtain documents and find out about the financial health of the association, says Sara Benson, owner of a real estate brokerage. (Eric Audras, Getty Images)
By Mary Umberger
Sara Benson swears that she doesn't hate the idea of condo ownership. As the owner of a Chicago real estate brokerage, she readily admits that she owes a part of her living to the consumers who buy and sell theirs.
But she has co-written with Chicago real estate writer Don DeBat the provocatively titled "Escaping Condo Jail: The Keys to Navigating Risks and Surviving Perils of the 'Carefree' Community Lifestyle," a fat tome whose abundant anecdotes and examples of real estate misery very easily could convince a reader that tying one's fate to a condo, co-op or homeowners association could be a ticket to financial Hades.
To the contrary, Benson insists, there are plenty of well-managed, transparent and successful association-governed buildings and communities. The trick is going into a purchase with your eyes wide open, she said. In an edited interview, Benson talked about the keys to navigating such a purchase.
Q: Why did you write this book? After all, you're a real estate agent, and the book doesn't exactly paint a flattering picture of community associations. The term "condo jail," alone is rather off-putting.
A: Well, it started off as a cute little fun book on condos — "Let me tell you a story about the closing I went to today," that kind of thing — but then I started interviewing brokers, owners, attorneys, associations all over the country. The refrain, time and again, was the same: that every state has condo legislation, but there's little enforcement, no real penalties. Often the only solution (to association conflicts) is to sue, and that's the equivalent of suing yourself. I wrote the book to educate consumers and real estate agents, as well.
Q: What, in your opinion, are the critical questions for buyers to ask before they buy a residence that's under the jurisdiction of an owners' association?
A: In the book, there's a 10-point buyer checklist that knowledgeable buyers should follow. They concern such things as attorney review of a sales contract, finding out the special and regular assessments, association reserves and financial stability, owner-occupancy ratios, and other considerations. Probably the most important, though, is getting and reading a long list of documents that buyers are entitled to — they include covenants, bylaws, board-meeting minutes, annual budgets, insurance certificates, fiscal reserves studies, and numerous other disclosures.
Q: I've heard that some associations make it hard for would-be buyers to get all of that paperwork.
A: It does vary, depending on the association. Some are more transparent than others. The more transparent ones tend to be the better-governed ones. I always try to get those documents upfront (before a client makes a purchase offer), and if I can't, I make the offer subject to a review of the documents, including the board minutes, which may be the only place you'll discover an upcoming special assessment that hasn't been levied. They may be discussing soliciting bids on expensive window replacement or roof replacement, etc. That way, you don't close and then three months later somebody knocks on your door and asks you for $50,000.
Q: Do buyers do that, get those documents?
A: They're entitled to them, but very few actually read them. That's because they don't understand what they're looking at. And many brokers don't understand what they're looking at either. In my experience, if a buyer is working with an attorney that's charging them a flat rate for the closing, the attorney doesn't read them either. I never once have seen a client take an association's budget to an accountant to see if it makes sense.
Getting documents and finding out the financial health of the association, pending lawsuit disclosure, the owner-occupancy ratio — those things are all very important.
Q: Why aren't agents more proactive in helping clients sidestep problematic associations? One might argue that, as an industry, they're more interested in just seeing a deal go through.
A: Well, I think many of them just aren't educated. I've been in real estate for a long time — before there was (routine) attorney's review of a sales contract, before there were home inspections, before there were federal disclosures about lead-based paint and before seller disclosure statements. Real estate is all about disclosure and consumer protection now, and (getting the facts on) associations is one piece of the puzzle that's missing.
I'd like to see the National Association of Realtors create a special (training) designation for agents who have been trained in this.
HousingNews@comcast.net
Twitter @maryumberger
Copyright © 2014, Chicago Tribune